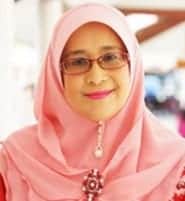 Welcome to the Family Medicine Specialists Association (FMSA) Malaysia official website. FMSA is very proud to be part of the Family Medicine fraternity representing primary care physicians of Malaysia.
FMSA is the biggest association representing primary care physicians in Malaysia. Naturally collaboration, networking and partnership within and out with the fraternity regardless of background and training experiences are the key roots of unity ensuring primary care services are delivered equitable, affordable and high in quality.
We started with very minimal financial capacity and over the years we built up on this foundation and currently have achieved strengths capable to support FMS in research, community projects, primary care programs and paper presentations local and overseas. It is anticipated more support for FMSA members in years to come.
One of the objective of FMSA is to help Family Medicine Specialists develop their career pathway in Family Medicine in any way possible and subsequently lifts up the reputation of primary care physicians at par with other specialty in Malaysia. Collaboration with various associations of other fraternities and Academy of Family Physicians Malaysia will ensure achievement of FMSA objectives and goals.
FMSA assures the maturation and development of the fraternity do not compromise the delivery of quality care to the biggest stakeholders, that is the people of Malaysia. With the support of FMSA members in stewarding the path for further sustainability and growth of the fraternity enhancing strength and coordination with other fraternities, the future of FMSA and the Family Medicine Specialists will be the key player for Universal Health Coverage and Health Transformation in Malaysia.
Thus let us support each other, working together upholding the aspirations and visions of Ministry of Health Malaysia.